About Us
Creatively and Courageously meeting the Challenges of tomorrow!
C's Lab was established in Sapporo, Hokkaido in 1991, and thanks to all of you who have supported us, we celebrate our 30th year of business in 2021.
During that time, software technology has experienced untiring improvement.
Since its founding, C's Lab has specialized in the field of "location information technology" and has continued to refine this technology. Now, we are highly appreciated for our world's top technology.
The mobility environment in the world is undergoing major changes such as in the CASE markets – Connected cars, Autonomous driving, Sharing and Services, and Electric vehicles – in another word, the global trend toward "security and safety."
Now, we combine "location information technology" with "advanced software technology," such as AI, Cloud, and IoT, to forge software development fit for MIRAI-our future, the coming mobility society.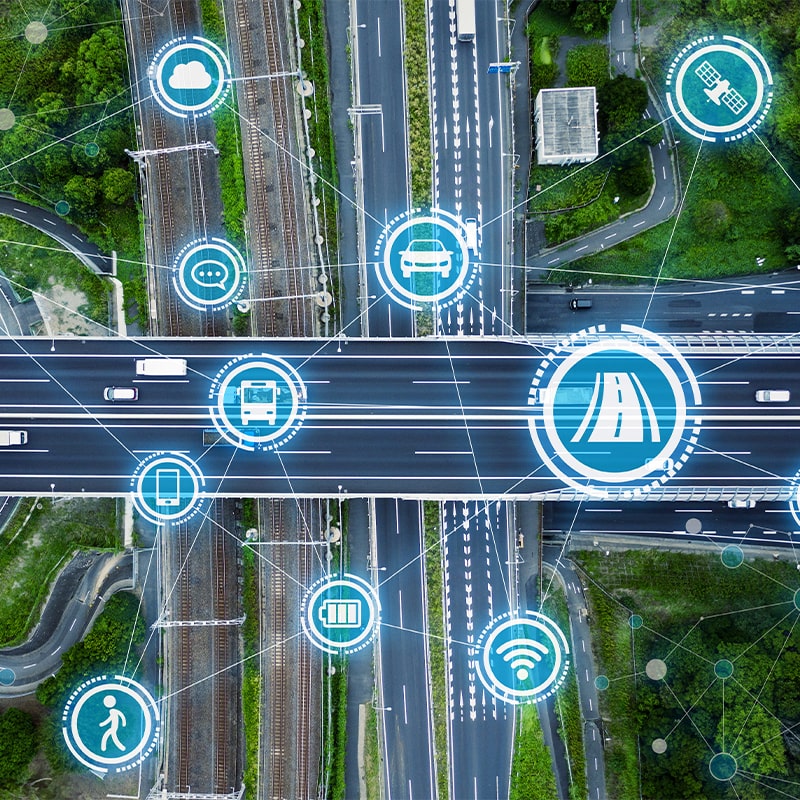 In 2019, C's Lab became a wholly-owned subsidiary of Alps Alpine Co., Ltd., a leading manufacturer of electronic components and automotive information equipment. In keeping with the changes in the business environment, we are accelerating the speed of decision making, while improving the stability of the business and the soundness of management. We have also solidified our harmonious relationship with Alps Alpine, in enhanced activities of our joint and commissioned development.
To create MIRAI-our future, we dedicatedly pursue innovation, in the face of trial and error, and for that we need an environment where we can be creative, an atmosphere where we can work with peace of mind, and a team that produces superb performance.
The greatest asset of C's lab is "the people." That is why we are making every effort to improve the working environment. For example, responding to diverse ways of working, we have introduced a work-from-home system, a flextime system, and have listened to the voices of our employees to improve the working environment. Thus, we focus on creating an "engaging and stimulating" environment, which makes C's Lab a great place to work.
In bringing anything to yet a higher level, whether it be the growth of the company, its market value, or the quality of its social contribution and community service, synergy of the people is the key factor. Neither the president nor the board alone makes a company. C's Lab consists of each and every attentive member of the company, clients who rely on us, and all who are concerned.
The "C" of C's Lab stands for "Creative," "Courageous" and "Challenging."
We welcome everyone with a challenging spirit to aspire for what is yet to come.
Together at C's Lab, let's spread the seeds of technology toward MIRAI-our future- in the global arena.
Shigeru Ichikawa, President of
C's Lab, Co., Ltd.
Trade name
C's Lab Co., Ltd.
Establishment
February 25, 1991
Capital
78.98 million yen
Amount of sales
1014.00 million yen (period of March, 2023)
Headquarters
Kita-ichi-jo dai-ichi-seimei Building 7th Floor, 3-banchi, Nishi 7-chome, Kita 1-jo, Chuo-ku, Sapporo-City, Hokkaido
Phone
81-11-233-3820
Facsimile
81-11-233-3933
CEO
Shigeru Ichikawa
Tokyo Office
1-7 Yukigayaotsukamachi, Ota-ku, Tokyo
Iwaki Office
20-1 Yoshima-Industrial Park, Iwaki, Fukushima
Phone: 81-246-68-7277
Software development utilizing location information technology, AI, and IoT for the next-generation mobility society
In 2019, C's Lab became a wholly-owned subsidiary of Alps Alpine Co., Ltd., and now serves as the hub specializing in software development for the group.
With location information technology at our core, we provide software and services, such as IoT total solutions and research and development of advanced software technology, that contribute to the next generation mobile system.